Bed Bug Control in Atlanta
Safely and Effectively Eradicating Bed Bugs
There is no one-size-fits-all solution for tackling the elusive bed bug, which is why our experienced and skilled team offers multiple, effective ways to control bed bugs, including:
Full room heat treatments
Protection program
Residential & Commercial Bed Bug Treatment
Red Coat Pest Solutions offers full room heat treatment services for residential and commercial properties in Atlanta and the surrounding areas. Thermal remediation is the most comprehensive bed bug treatment available and is 100% effective, bed bugs have no defense. We raise the temperature of the room to a minimum of 125 degrees, the lethal temperature for bed bugs. Our methodology is green and pesticide free, providing a safe environment for you and your family.
Benefits of Red Coat heat treatments:
Fast: Our service takes as little as a day with simple pre-preparation effort and no relocation needed for you and your family.
Guaranteed: The heat permeates all furniture and every corner of your space, guaranteeing complete bed bug elimination the first time.
Safe: Our electric heat is controlled and constantly monitored, ensuring no damage befalls your belongings or furnishings.
Saves money: You won't have to pay for additional treatments or throw out furniture thanks to our thorough treatment.
Green treatments: We do not use pesticides or chemicals which scatter bugs and our treatments support LEED.
Exceptional equipment: Our equipment is designed for pest control and UL approved.
How Can I Tell if I've Been Bitten by a Bed Bug?
It can be tricky to know for sure that you've been bitten by a bed bug unless you can also find signs of an infestation. Bed bugs inject an anticoagulant and an anesthetic when they bite, preventing you from feeling the bite. It can take anywhere from a day to several days for the marks to appear, and they tend to look similar to a flea or mosquito bite with slight swelling and red coloring around the bite. While some bed bug bites can just be itchy like other bug bites, they can also cause anxiety, insomnia, and other skin problems if you can't help but scratch at them. Some people are also allergic to the bites, which can lead to enlarged marks, painful swelling, and in extreme cases, anaphylaxis.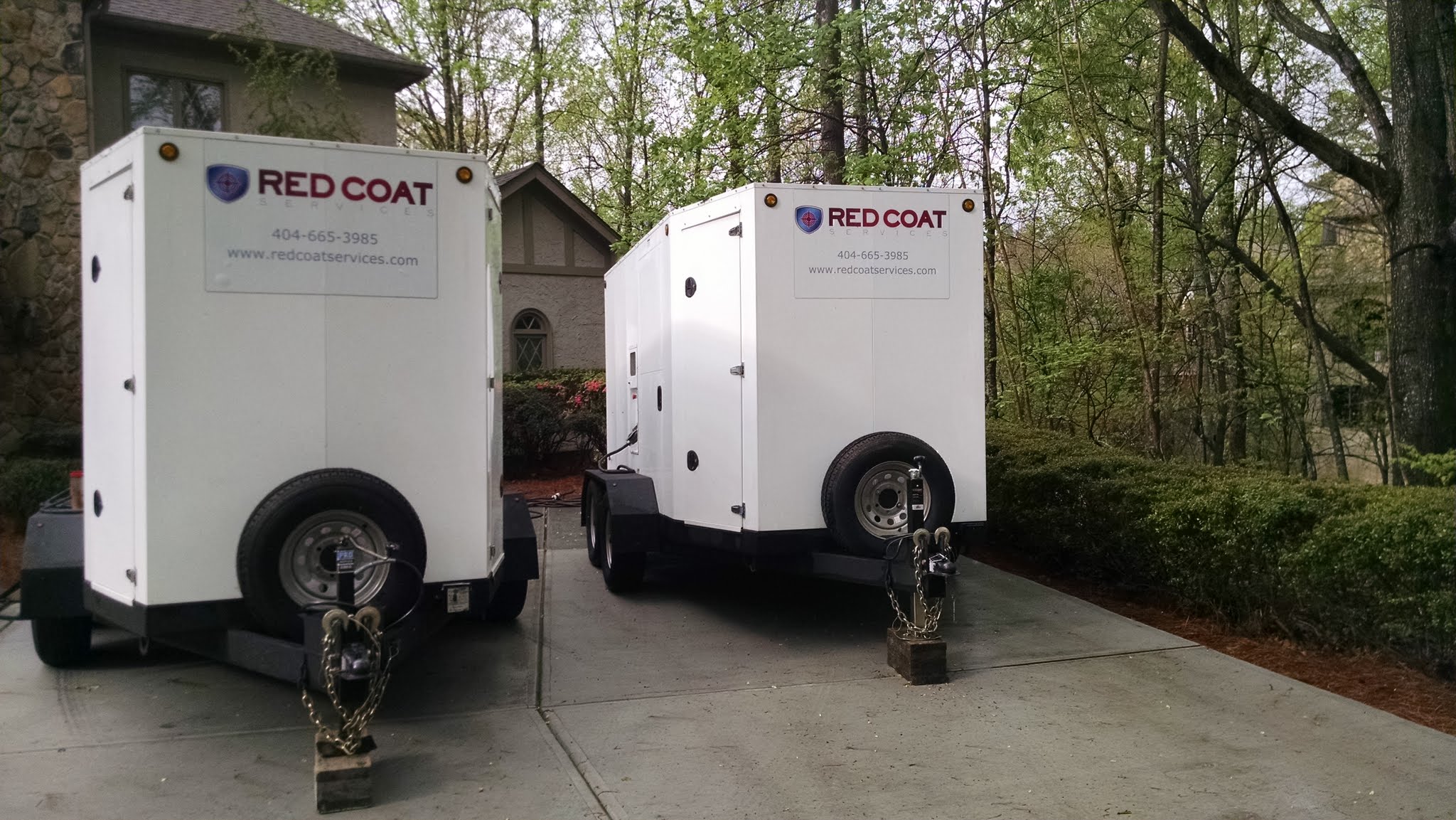 Ready to make your property bed bug-free? Call our skilled team at (404) 724-8999 today!
Red Coat's Bed Bug Protection Program
Are you asking yourself "how do I prevent bed bugs from infesting my home?" Do you work in high risk environments where bed bugs are prevalent? Have you gotten bed bugs before and want to prevent bed bugs in the future? Or you might just want a little professional help but are looking for a more economic option. Then Red Coat's Bed Bug Protection Program is the solution you have been looking for!
Red Coat uses a cutting edge new non-toxic microbial bio-pesticide, designed to be all natural and safe for your family and pets. The EPA approved product is applied to the home quarterly in high risk areas where bed bugs hide. It is odorless and invisible after it dries. Bed bugs have no natural defense to the product so they cannot escape it. Once they are exposed, they bring it back to the nest, contaminate their friends and then die. The product provides control for up to 90 days when left undisturbed. Our clients have us reapply it every quarter to continue their protection.
Pre-treatment preparations are easy and limited to stripping beds, straightening the home and removing pets. Most treatments take under 2 hours and you can return to your home after 4 hours. Pricing varies depending on if you are treating an infestation or if you are preventing one. But it is definitely less expensive than traditional chemical pesticide or heat treatments.
Contact our office to discuss your personal situation with one of our bed bug experts. We will be happy to guide you on what is best for you, your family or your property.
Bed Bug Products
We offer a variety of bed bug products for home and business. These items include mattress covers, heating devices for luggage and personal effects, as well as our own bed bug repellent.
Red Coat Repellent is a hand-crafted; proprietary blend made exclusively by Red Coat Pest Solutions. This product is great for anyone who travels or works in a high-risk bed bug area.
Once you spot a bed bug, don't wait, call our team today at (404) 724-8999.
Turn to the Nose That Knows
The Red Coat Bed Bug K9 Team