Red Coat Repellent
DEET-free Bed Bug Repellent
Our bed bug repellent is used by our experts for personal protection and works well in high-risk environments. This product does not contain any DEET or harmful pesticides, so you receive the ultimate peace of mind no matter where you are in the world.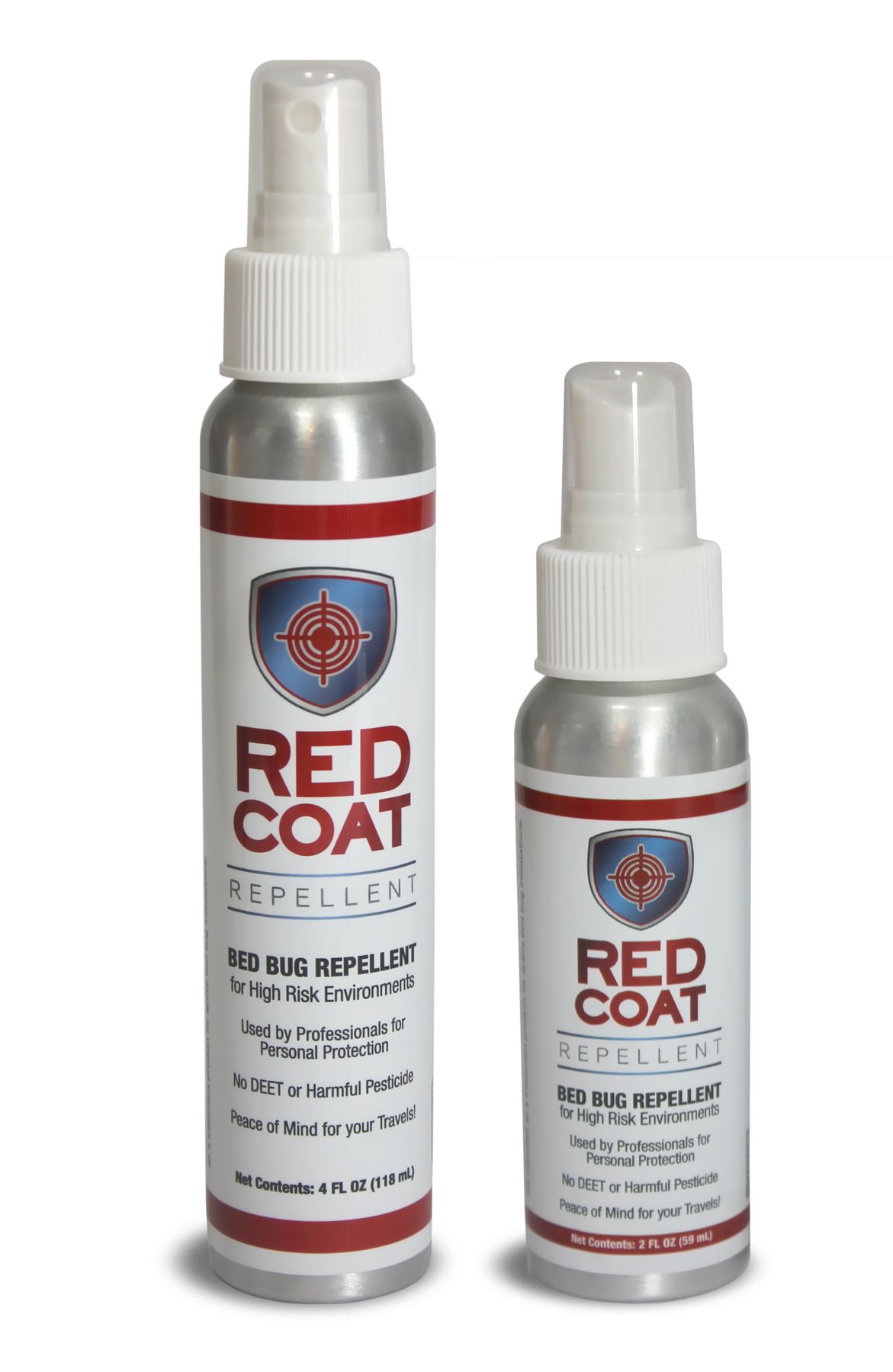 How to Protect Yourself from Bed Bugs?
If you know a space or piece of furniture is infested, use common sense and don't enter the space or come into contact with the furniture. Unfortunately, bed bugs are so small it might be challenging to know where they are hiding and despite what the name suggests, these insects don't strictly reside on beds. So, if you are traveling, or heading into a space with a high chance of infestation, protect yourself by spraying your repellent on your luggage, clothing, shoes and airplane seat.
Our proprietary blend will deter bed bugs from you and your belongings without you inhaling any hazardous chemicals. It is crafted using essential oils, drying quickly without staining your fabrics and sustainable to use near pets and children alike.
Our Red Coat Repellent is made in the USA and housed in a recyclable aluminum bottles—coming in a 4oz bottle for daily home use and a 2oz bottle for traveling. Our 2oz option is sold in a pack of two and is TSA approved to pack in carry-on luggage.
We are proud to say this solution isn't strictly reserved for our past customers. In fact, anyone can conveniently purchase by calling us today!
To learn more about Red Coat Repellent, or to schedule a bed bug service, call our Atlanta-based experts at (404) 724-8999 today.